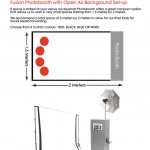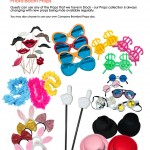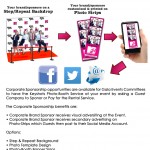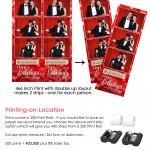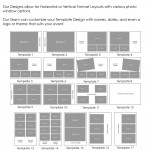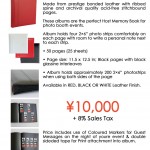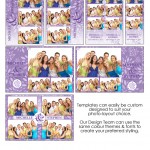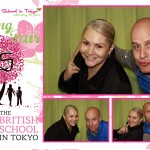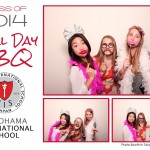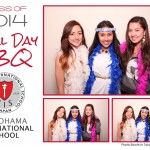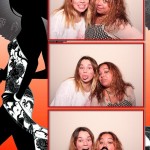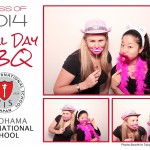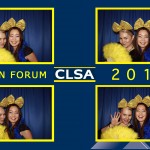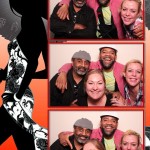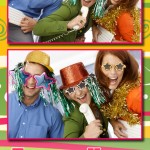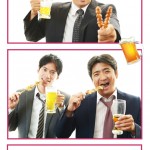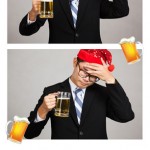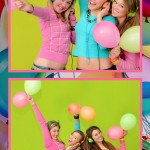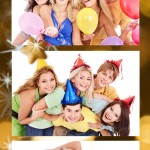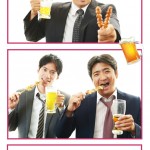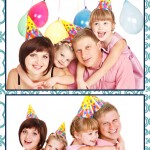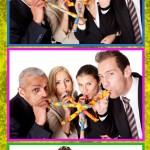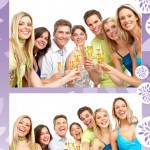 What is Photo-Booth?
フォトブースって何?
Photo Booths are the hot new trend in event entertainment from Wedding Parties, Corporate Events, Anniversaries, Birthday Parties, Proms, School events, Holiday Parties, Fund Raisers, & Youth Sports, and many more.
Keyshots Photo-Booth is a digital photo booth that allows you to customise and capture your event with fun backgrounds, designer photo templates and an entertaining range of props for your Guests to use during their photo session.  
Keyshots.com K.K is a locally owned and operated business in Tokyo, Japan.  We have added Photo-Booth to our already extensive range of coverage options with the focus to create a fun and exciting Event Photography service for all occasions by utilizing the latest in digital technology.  The possibilities are endless on the fun your guests can have using Keyshots Photo-Booth.
海外のイベントシーンでは欠かせない存在となっているフォトブースとは、デジタル写真を撮ってくれる持ち運び可能なマシーンのことを差します。

ただ写真を撮ってくれるだけでなく、楽しい背景、カスタマイズ可能なフレーム、様々な種類の小道具などで、イベントを一段と盛り上げてくれるのがこのフォトブース。
結婚式や二次会、企業のイベント、周年記念、誕生日、プロム(卒業式や謝恩会)、クリスマスパーティ、チャリティーイベント、スポーツイベント等、様々なシーンで大活躍しています。
Keyshots.com (株)は、東京を拠点に活動している日本企業です。今回新しくリリースしたフォトブースは、既に弊社がオファーする幅広い撮影オプションに加え、"最新のテクノロジーを使い、
すべてのシーンで誰もが楽しんで使っていただけるサービス"をコンセプトに始めました。Keyshots フォトブースを使って、ゲストの皆様にこれまでにない楽しさを味わって頂きましょう!
Rental System 
レンタルシステム
Packages start from a 2-Hour Consecutive Rental System which includes the following:
• Unlimited Photos during your Rental Period
• Use of our In-Stock Props
• Choose a designer Photo Template for your Event from our Pre-designed options
• Social Media upload service – allow your Guests to send digital images to their email, Facebook or Twitter at your event.
• Choose either an Open Air Background Theme or a Privacy Curtain Style Booth.
• Download Collection Album Post Event for Guest Downloads and Master Collection for Event Committee.
基本のパッケージは継続した2時間のレンタルで、下記のサービスが含まれます。
• レンタル時間内 カット数無制限

• こちらでご用意する撮影用小道具

• 弊社のコレクションから、お好きなテンプレートの選択

• ソーシャルメディアアップロード(撮った写真をその場でEメール、Facebook、Twitterに送信)

• 背景はプライバシーカーテン型、またはオープンエアー型(カーテン無しで背景付)から選択

• 後日ゲストの方々がダウンロードできるオンラインギャラリー、イベント開催者の方へ全写真のデジタルコピーのお渡し
Add-on Services – Additional Fees Apply
追加オプション(追加料金がかかります)

• Printing on Location

• Custom Designed Background to suit your event (e.g.: Step & Repeat Press Style Backgrounds available).

• Custom Designed Photo Holders

• Photo Frames

• Magnet Frames

• Memory Scrapbooks are available for your guests to make your a personalised momento of your event.

• Add-on additional rental time in 1 hour blocks of consecutive time.

• その場で写真の印刷
• カスタムデザイン背景(例:記者会見バックパネルのような、ロゴ入りデザインなど)
• カスタムデザイン写真台紙
• フォトフレーム
• マグネットフレーム
• 撮った写真をその場で貼り、メッセージ等の書き込みができる思い出スクラップブック
• 継続した1時間毎のレンタル時間延長
Designer Templates 
デザインテンプレート
View our Photo-Booth Template Gallery to choose your print theme:
下記のテンプレートギャラリーからお好きなプリントの仕上がりをお選びいただけます:
Keyshots Photo-Booth Templates
Open Air Background Themes
View our Photo-Booth Open Air Background Themes:
下記のギャラリーからオープンエアー型の背景をお選び頂けます:
Keyshots Event Background Themes