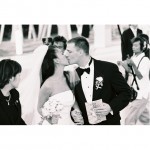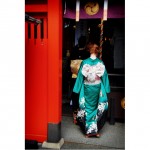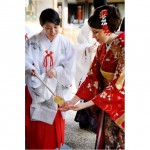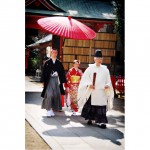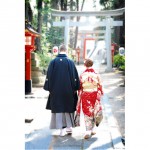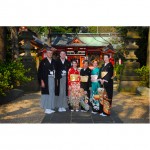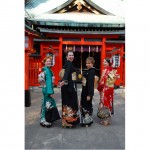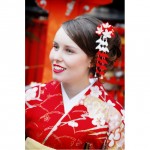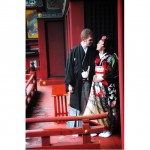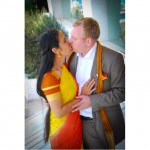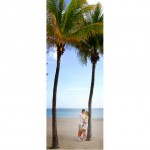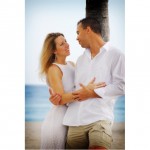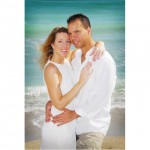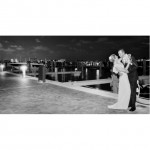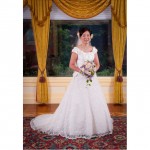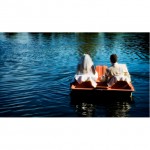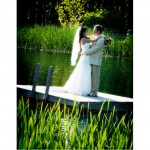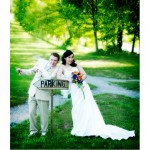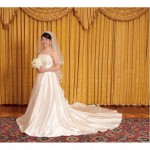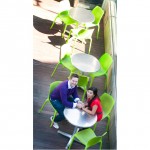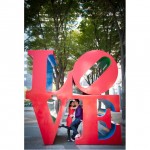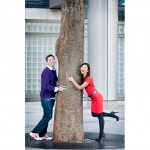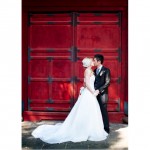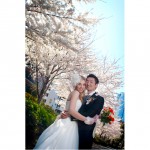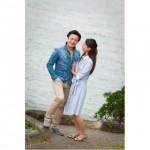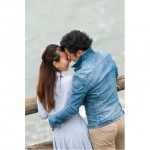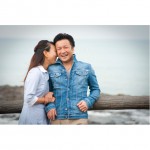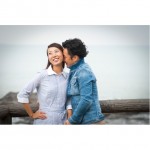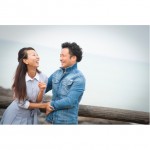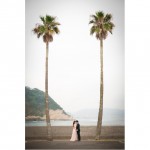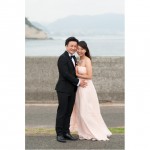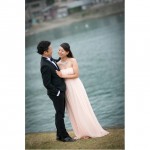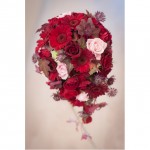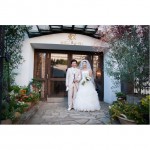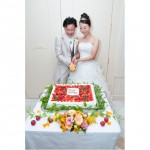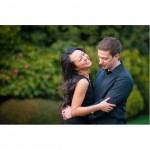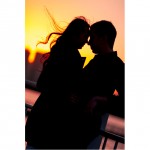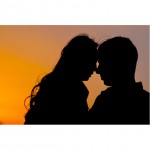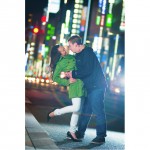 Weddings in Japan

ウェディング
Your wedding day is an extremely special day in your life, and it is our pleasure to capture timeless, beautiful memories that you will cherish forever.
Our photographers combine a mix of contemporary styles with a relaxed and natural approach – and since the best photos happen as you enjoy each moment – that's the same time our photographers are there to freeze those moments for you to re-live time and again.
We offer a range of wedding packages to suit your needs. Our experience ranges from Traditional Coverage of Japanese Shinto style ceremonies with formal requirements and translation services, to fusion weddings that involve an 'East Meets West' flavor, or a completely modern style with simple and natural theme.  We also cater to smaller wedding parties or Nijikai celebrations offering hourly rates upon request.
Based in Tokyo, Japan – our Wedding Specialists comprise of an internationally experienced, bilingual team. Our belief in capturing spontaneous moments combined with an upbeat conservative flavor guarantees a full range of precious images you will most certainly cherish. Our team will work in both English and Japanese (upon request) to ensure you receive the best possible coverage for your memorable day.
An appointment is recommended to view the albums and discuss the best package for your wedding day.
We meet at our studio in Tamachi, Minato-ku, Tokyo, so please contact us to make an appontment and request our price list.
Destination Weddings
Kerry Raftis specializes in extending Keyshots.com's service to an entirely different level by providing our Destination Wedding Photography Service.  With experience shooting Weddings in some of the most beautiful locations around the world, including Vancouver, Toronto, Cyprus, Miami, Perth, LA and of course Tokyo.
Kerry is available to personally help you from Pre-Wedding preparation to working with you on your Wedding Day Photography Schedule. Unlike local weddings that start and end on the same day – Destination Weddings are usually spread over a few days with family and friends flying in from around the world.
Keyshots.com can provide you with a complete Destination Wedding Extended Coverage Package allowing you to completely relax and enjoy the romance of your Dream Wedding.  Please enquire with Kerry Raftis directly by email: kerry@keyshots.com for more information.

Wedding Packages & Optional Extras
Our Wedding Packages include many items from our selection below – all items are available as individual stand-alone services or they can be combined to make your own custom package:
Photographer Time & Talent – Hourly, 4 hour & 7 hour  packages available.
Online Password Protected Website – Personal and Guest Galleries available.
Digital Downloads for family or guests available.
Printing Service offering various finishes and sizes, ranging from standard Postcard to large Poster size.
Photoshop Editing Art Series Service available.
Wedding Album Design offering a beautiful range of Flush Wedding Albums  – so please visit our studio to see our samples.
Coffee Table Book Design – for a more casual and warm memory of your special day – great gifts for Parents and Family.
Engagement Portraits – a great memory to have for your your Wedding Day, a great image to display on your the day or use on your Wedding Website & Stationary.
Thank You Card Design Service – say 'thanks' to all your guests with a beautiful, custom designed Thank You Card – choose from many designs, printed locally in Japan with a 4 day turn-around.
Already Married?
Keyshots.com would love to work with you on creating your Wedding Album or Coffee Table book in the comfort of our conveniently located studio, in Tamachi, Minato-ku Tokyo. We offer the following services:
Wedding Album Design – images can be from Slide, Negative, or Digital format.
Coffee Table Book Design & Publishing Service.
Photoshop Art Series & Restoration Service.
Printing Service
Canvas Collage Design for Amazing Wall Art.
Contact our office. We would be delighted to discuss your ideas in more detail.
結婚式ーそれは誰にとっても格段に特別な日であることでしょう。
そんな人生の一大イベントをカメラでとらえ、
いつまでも色褪せない思い出作りをさせて頂くのは
私たちKeyshots の喜びであります。
私たちKeyshots のフォトグラファーは、
お客様のリラックスした表情をメインに、
自然にしている状態を撮るコンテンポラリースタイルで撮影致します。
被写体が一番輝く瞬間とは、お客様自身がその場を心から
楽しんでいらっしゃるときであります。
私たちフォトグラファーはまさにその瞬間をカメラで切り取り、
いつになっても、写真を見てあの瞬間に再び戻ったような感覚になって頂きたいと思っております。
Keyshots では、お客様の望みに合うよう様々な
パッケージプランをご用意しております。
神道式の伝統的なものから、西洋と東洋のフュージョン的なもの、
あるいは完全にシンプルで自然なモダンスタイルまで、
数々のテーマの結婚式を撮影してきた実績があります。
また、小規模の結婚パーティや二次会は、
プライスを時間制(○○○円/h などというように)にて承る事も可能です。
デスティネーション ウェディング
デスティネーション ウェディングとは、Keyshots のフォトグラファーKerry Raftis が結婚式前の数日前から付き添い、準備から式当日までの流れを全て写真に収めるワンランク上のサービスです。
こちらのプランは通常、Ⅰ、2日前から、世界中からご家族やお友達が集まるような式をご計画のお客様にとても喜んでご利用頂いております。Kerry は今まで結婚式の撮影にて、バンクーバー、トロント、キプロス、マイアミ、パース、LA、東京など、世界中の美しいロケーションを飛び回ってきました。
デスティネーション ウェディングの最大の良さは、お客様とフォトグラファーが数日間共に過ごす事によって、お客様が完全にリラックスした状態になれることです。そのような居心地のいい雰囲気の中で、夢のウェディングを最高な写真に収めることが可能になるのです。
ご質問などはKerry Raftis までどうぞ:
Email: kerry@keyshots.com
ウェディングパッケージ&その他のオプション
Keyshots のウェディングパッケージは下記にございますように、多様にご用意しております。
一つのパッケージのみ、もしくは複数のパッケージを選んでカスタマイズして頂いてもかまいません。
撮影のプライスは時間制:4時間または7時間
パスワード付きウェブギャラリー:個人用とゲスト用をお作り頂けます。
デジタルイメージのダウンロード:ご家族やゲストもウェブ上でご自由にダウンロードして頂けます。
プリント:仕上がり、サイズの種類はポストカードサイズからポスターサイズまで、豊富にご用意しております。
フォトショップ編集:写真がよりアーティスティックな仕上がりへと変身します。
ウェディングアルバムデザイン:様々な種類からお選び頂ける美しく豪華なアルバム。ぜひ弊社スタジオまでサンプルをご覧にお越し下さい。
コーヒーテーブルブックデザイン:カジュアルで暖かみのある写真集。ご家族へのギフトに最適です。
エンゲージメントポートレート:ウェディングウェブサイトや結婚式当日のディスプレイに。
サンキューカード(お礼状)デザイン:ゲストへの感謝の気持ちを、カスタムデザインされた美しいサンキューカードにて送りましょう!日本国内での印刷にて、4日間で完成します。
結婚式がお済みの客様へ
Keyshots と共に、ウェディングアルバムやコーヒーテーブルブックを作りませんか?
デザインは、渋谷区松濤にございます弊社スタジオにて、ご一緒にお話ししながら進めていきます。
例:
ウェディングアルバム:写真はスライド、ネガ、またはデジタルフォーマットで受付け致します。
コーヒーテーブルブックデザイン&印刷サービス
フォトショップ編集&写真復活サービス
プリントサービス
キャンバスコラージュデザイン:ディスプレイに最適です。
お客様のアイディア、ご相談に喜んで乗らせて頂きます。
ご連絡お待ちしております。